THE ENTERPRISE CHALLENGE
It is clear that manual processes are expensive, inefficient and time-consuming. AutoStore has become the industry-standard to convert your high maintenance paper and electronic documents into searchable and easy to manage digitized information. "Universal content capture" lets you capture, process and route paper and electronic documents. Business workflows are created from email accounts, users desktops, network folders, multi-function devices and every other source of paper or electronic documents to eliminate manual handling. The result: instant, secure access to information following centralized managed rules.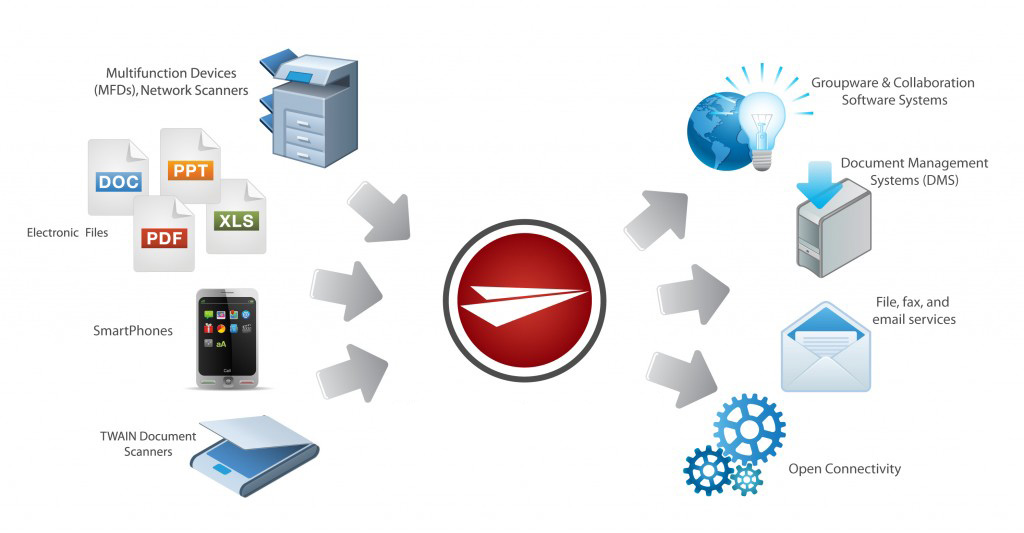 INDUSTRY-STANDARD SOLUTION:700+ DEVICES AND COUNTING
AutoStore supports over 700 Multi-Function Devices (MFD) including HP, Xerox, Kyocera, Ricoh, Savin, Canon, Konica Minolta, Fujitsu, Kodak and any TWAIN based scanning device.
ARTIFICIAL INTELLIGENCE (AI) AUTOMATES DOCUMENT CLASSIFICATION
The latest AI technology "learns" to classify, sort, label and route documents by reading samples just like a human. Here are just a few Key features:
Recognizes Handwriting, Barcodes, Checkmarks and Machine print
Adaptive Recognition and Advanced Classification Technology
"Trains" the Classification Subsystem to Continually Improve Data Collection
Dual OCR Engines Improve Data Quality and Reduce "False Positives"
Applies Specialized Business Rules for Every Type of Document