What are the advantages of Mobile Document Management - Mobile ECM?
The main benefits of document management with access from a mobile device are similar to the benefits that occurred after gaining access to documents from a browser through web content managers.

Professionals who need to find information vital to their work out in the field now have fast access from any location to their documents. For example, factory workers who need to consult a specific process to do it or document an incident, without having to do it on paper. Such situations often occur in the processes that comply a quality management standard, requiring to have documented all incidents along a workflow.
How much can I save implementing Mobile ECM?
In most companies, the use of smartphones is widespread. This allows you to deploy mobility solutions for access to company information, at minimal cost. Unlike paper or desktop PCs, the mobile device is a lightweight, easy to maintain device and easily accessible from anywhere.

You can use your mobile phone from anywhere: on a train, while traveling through the city by public transport, a taxi etc. more comfortably than with a laptop or netbook, with a consequent increase in productivity doing a search, the signature of a document to be approved, or a quick review of a document.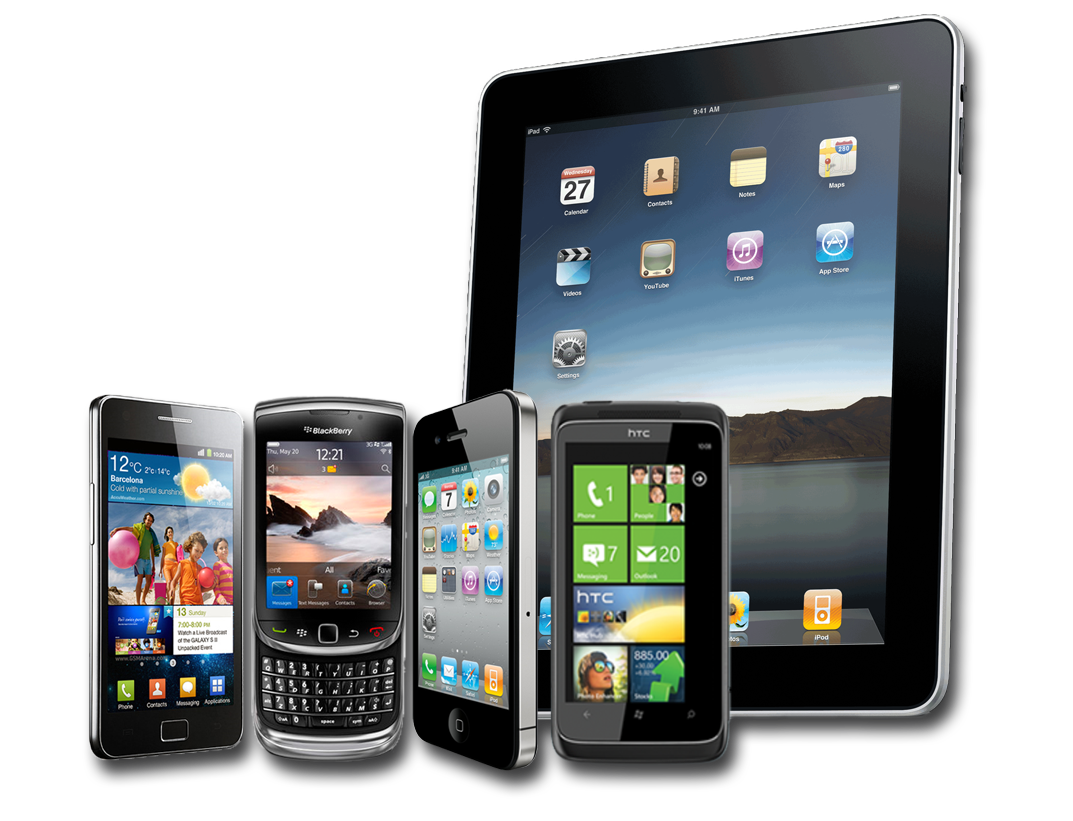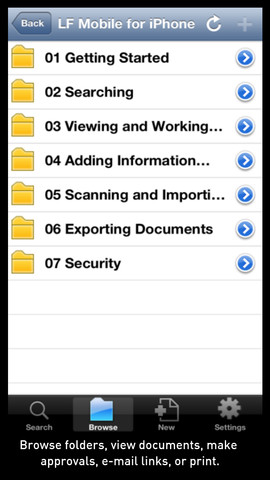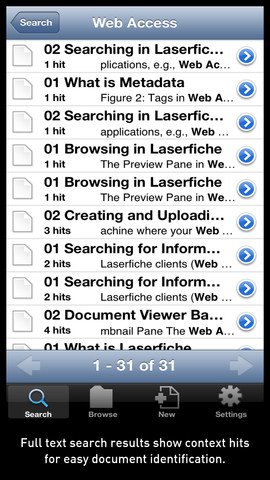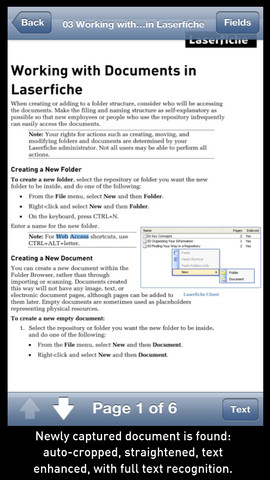 Use the iPhone camera to add new documents to your repository on the go. Create and upload new information, whether it's names and addresses from business cards, an image corresponding to a document already in your Laserfiche repository or travel receipts for a business expense report. Information imported with iPhone Mobile is automatically cropped, straightened and enhanced-and text is generated with optical character recognition.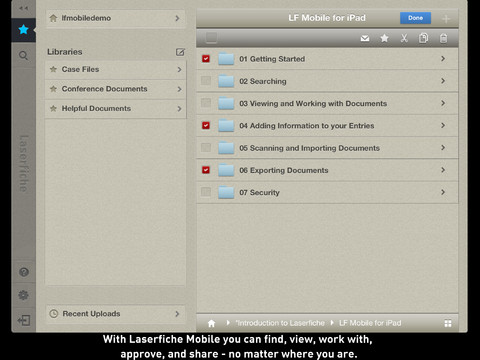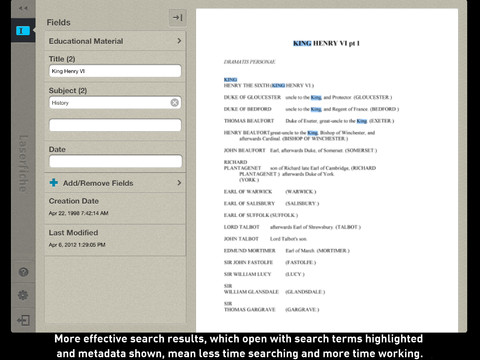 Full support for business processes: Users can now start business processes, view business process instructions and review process history directly from their phones and tablets.
Geotagging: Users can automatically capture the geographic coordinates of an image and store them in a document field.
Updated security: In order to protect against the inherent risks of mobile devices, administrators can enable automatic logout after a period of user inactivity.
Updated searching: Search results now include content within a specific folder and annotation text.
Annotation: Users may now see annotations on documents.
Libraries: iPad Mobile now supports creating and organizing libraries.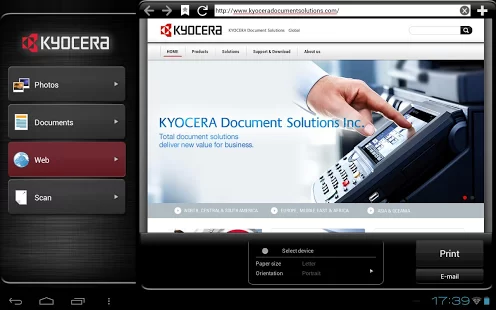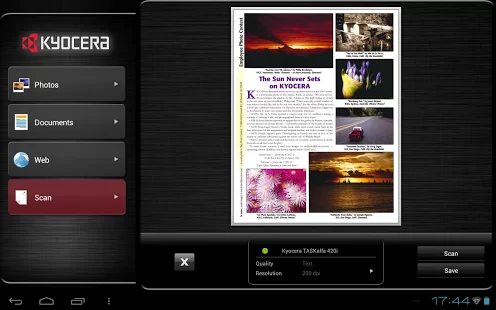 Print photos and documents stored on your Android mobile device. KYOCERA Mobile Print can handle a wide range of file formats, including .PDF, .JPG, .PNG, .TIFF, and .TXT. You can also print .HTML files at lower resolution.
Scan your documents on a compatible MFP and save them to your Android mobile device.
Attach and send by e-mail files that you've opened in KYOCERA Mobile Print, without having to close the app.
Print webpages accessed through the app's built-in web browser.
Android mobile devices running Android version 2.2 or later
KYOCERA printing devices and MFPs that support PDF Direct Print 1.4 or later