An organization's success is closely related to the efficiency of its everyday business processes. Yet too many organizations continue to rely on outdated, manual processes that hamper productivity and interfere with effective decision making. In today's increasingly-complex global environment, it's more important than ever for organizations to streamline operations and to help staff focus more of their time on revenue-generating activities.

Laserfiche Workflow is a flexible, easy-to-use tool for automating and optimizing business processes organization-wide. A central component of the Laserfiche product suite, Workflow enables you to map, model and manage your business processes to efficiently achieve your goals.
Sample Expense Report Workflow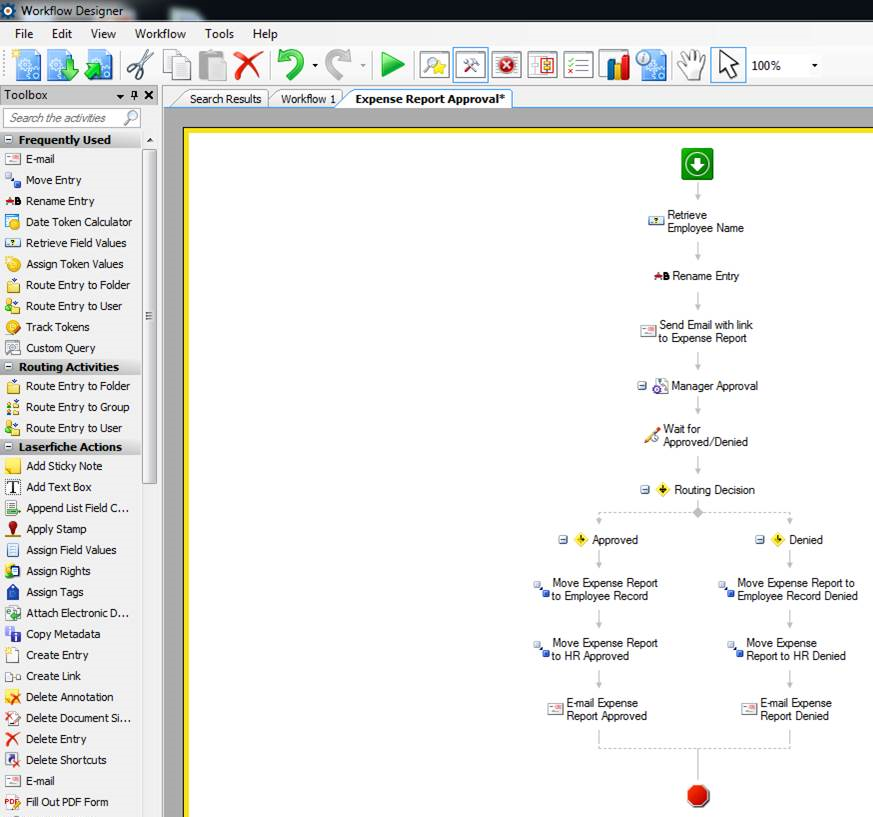 The Workflow Designer is an easy-to-use, graphical interface in which you build a workflow and define the conditions that must be met in order for a document to move from one step to the next. The Designer's streamlined layout and intelligent design help you work quickly, while its intuitive "top-down" structure makes it easy to identify each step in the workflow.
Business Process Efficiency
Business processes provide a way for administrators and managers to gather more information about workflows. When documents, metadata, and other repository information are created, modified, routed, approved, and so on, the business process will store information about all of those actions and activities.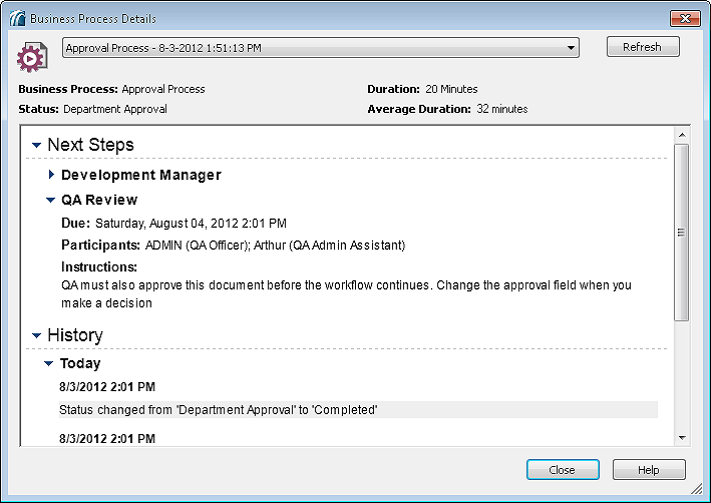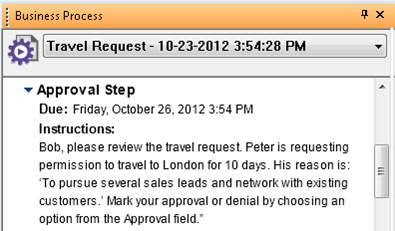 With its ability to integrate with a wide variety of enterprise applications, Workflow can be used to execute repeatable business processes in a consistent manner across every department in the organization, optimizing resource efficiency, cost and service delivery.
HR Onboarding
Laserfiche's comprehensive capture, processing and automation tools make it easy to bring new employees onboard.
Accounts Payable
Laserfiche speeds and simplifies the capture, processing, review and approval of A/P documentation. Benefits include reduced processing time, more timely payments, streamlined reporting and more.
Medical Records Management
Integrate Laserfiche with your EMR to manage patient records plus external lab results, EOBs, privacy acknowledgments, invoices and more.
Business Continuity
Laserfiche ensures the safety and accessibility of your paper and electronic files by creating a centralized repository to store all organizational content, both structured and unstructured.
Permitting
Eliminate bottlenecks and confusion by automating review, payment and approval cycles and seamlessly integrating records management functionality with no extra effort required.
Case/Customer Management
Laserfiche digitizes and automates the case/customer management process, making staff members more efficient.
Straight-through Processing
Laserfiche enables broker-dealers to eliminate the time lags and redundancies of manual transaction processing.
Contract Management
Drive consistency by automating the creation, review and approval of contracts with Laserfiche.
Student Records Management
Balance document compliance, security and accessibility with Laserfiche's DoD 5015.2-certified records management functionality.
Credentialing
Healthcare organizations can increase turnaround time, decrease costs and improve security by using Laserfiche to digitize and streamline the credentialing process.