Rapidly Develop Solutions to Complex Business Problems
To truly maximize the value of your Enterprise Content Management system, it must be a seamless extension of your existing enterprise applications. Integration with business-critical applications is the key to enabling streamlined and collaborative processes to access information enterprise-wide.

Hi-Tech offers a wide range of utilities and integrations for Document Management and Enterprise Content Management systems. The integration tools are designed to improve the communication of your system with 650+ third-party solutions such as CRM, ERP and Accounting systems.
Most Common Integrations:
Laserfiche and Salesforce
Document and Electronic Content Management from within Salesforce Records
Automatically searches and displays results when object opens
Full ECM functionality including OCR, full text search, markup and folder hierarchy
Passed the Salesforce Security Review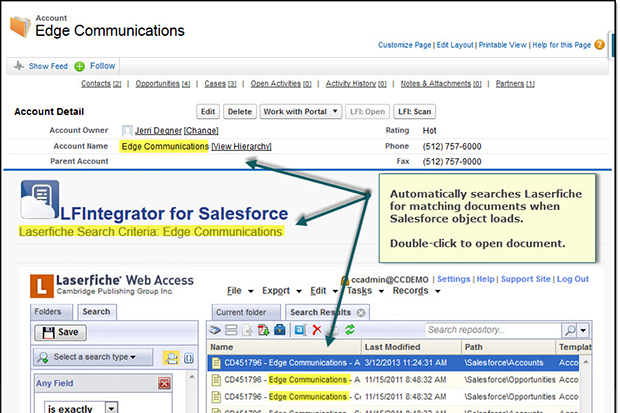 Laserfiche and Microsoft Dynamics
Configuration page for administrators to map CRM attributes to Laserfiche Template Fields to optimize searching.
Full access interaction with respective Account, Contact, and Lead Documentation.
Laserfiche Web Access functionality for document interaction.
The ability to Upload, Edit, Export, Delete, and LF Search options for documents, folders, briefcases, and Template data.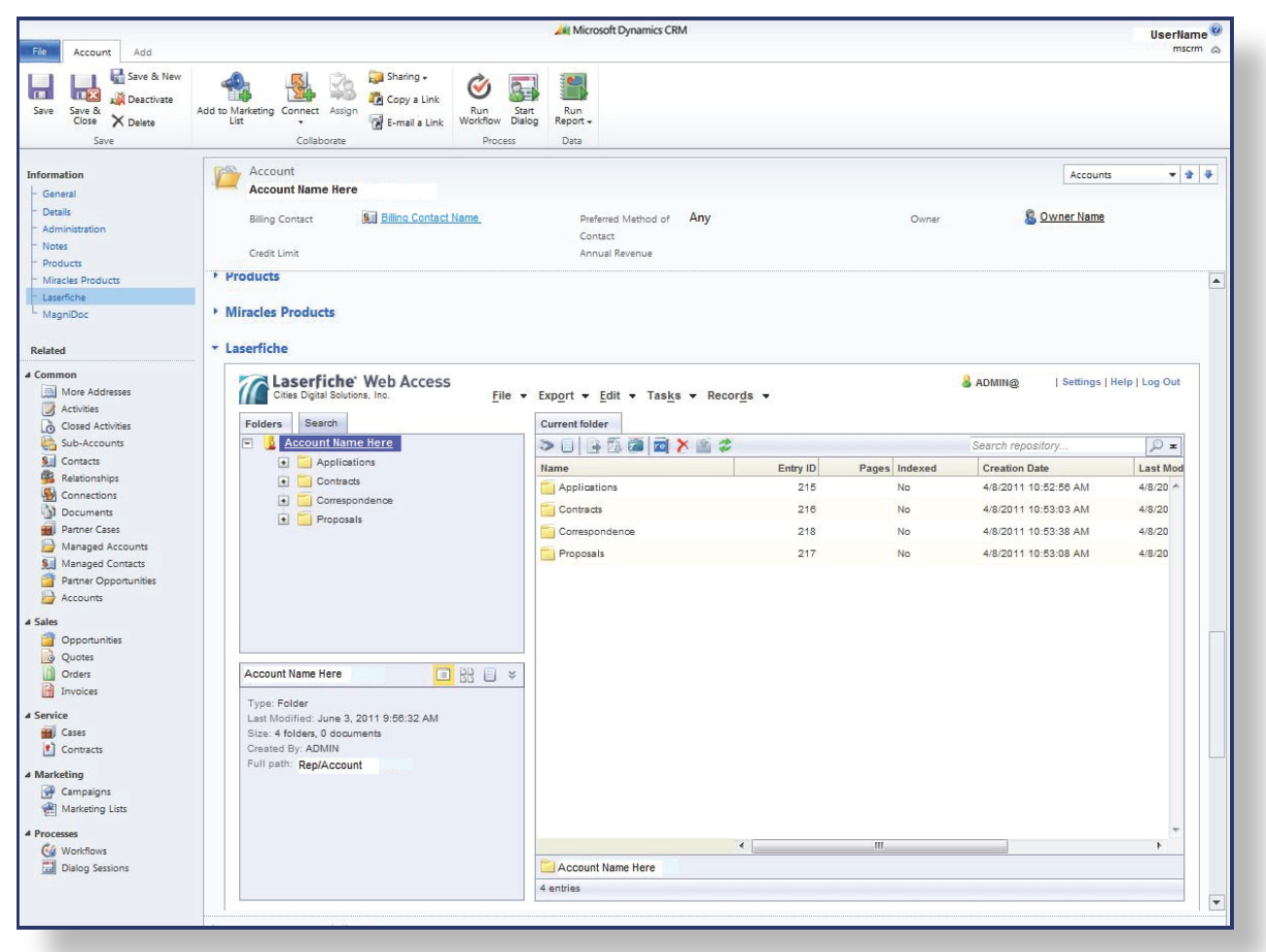 Laserfiche and ACT!
Users can view documents stored in Laserfiche from the contact window in ACT!
Integration supports drag/drop of documents, scan, import and importation of briefcases, or stored folder structures
Allows for synchronization of documents with Laserfiche from ACT! Interface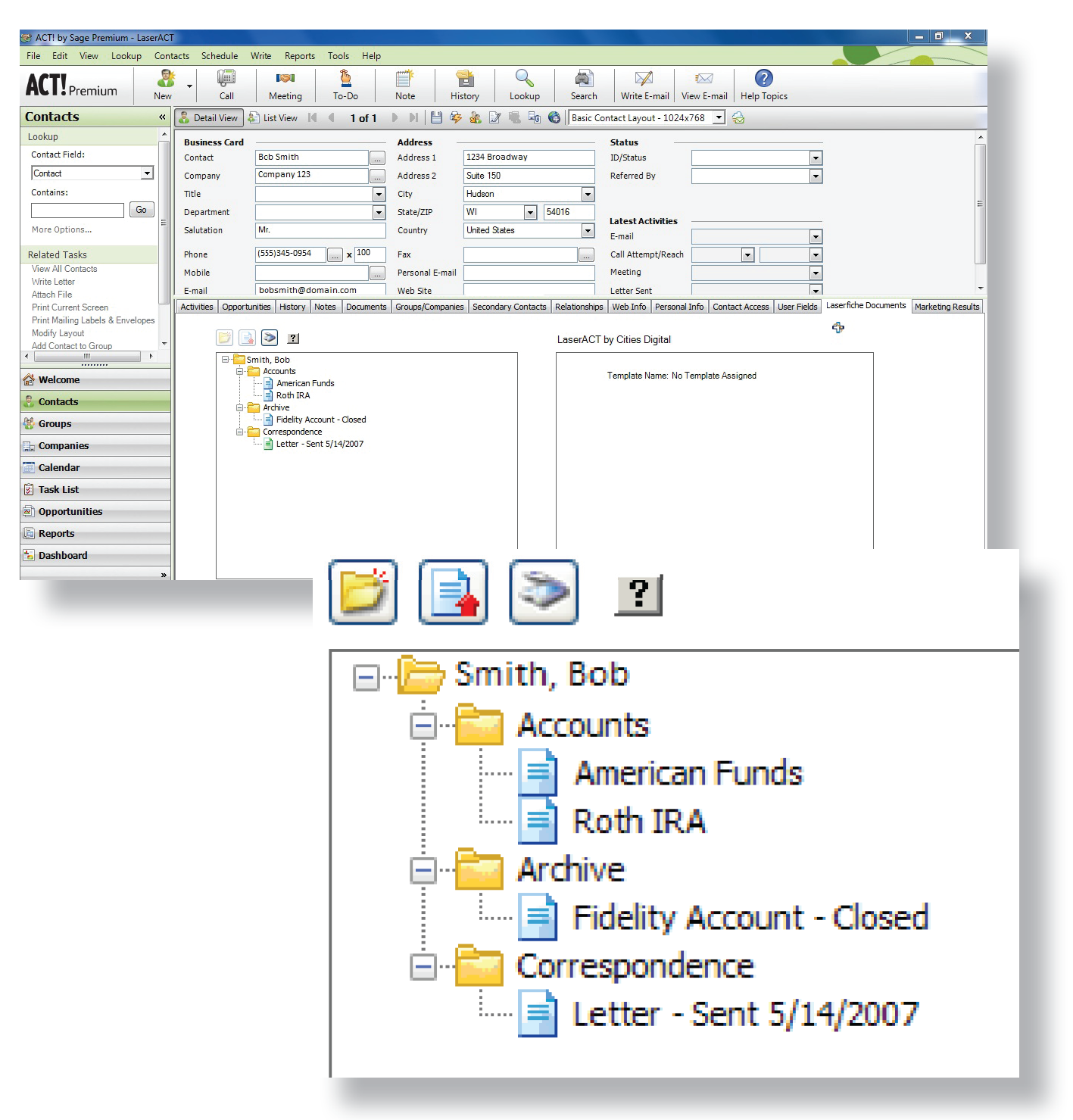 Laserfiche and Junxure
Includes the ability to view all documents stored in Laserfiche in the documents tab within Junxure.
Store documents in customized folder structure in Laserfiche.
Allows scanning directly from Junxure and Includes barcode creation via Dymo label printers to automatically file and index documents.
Automatically apply indexing information to new documents when scanning or importing documents.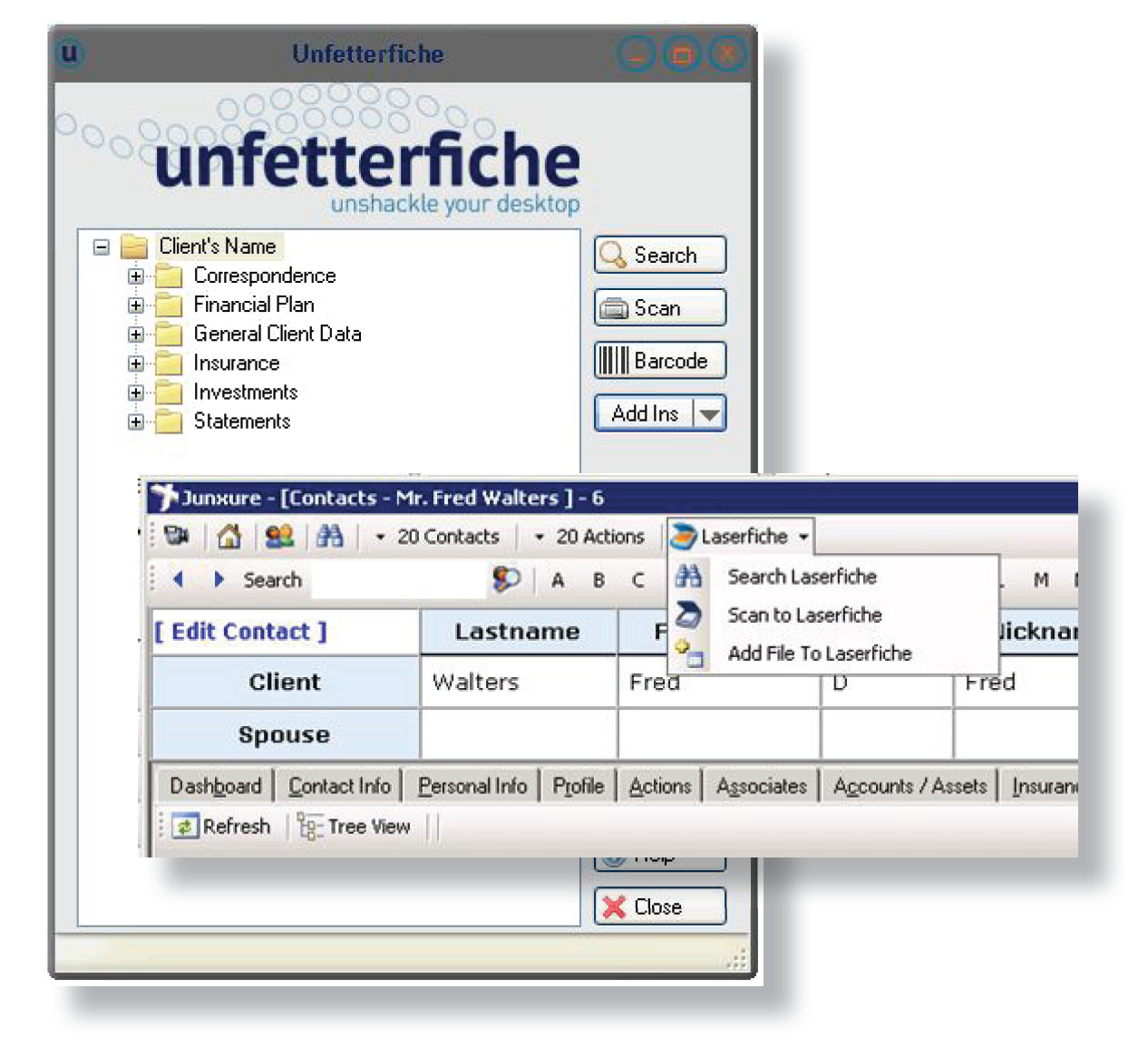 Laserfiche and SharePoint
Provide Laserfiche's document imaging and archival capabilities from SharePoint sites.
Browse the Laserfiche repository through SharePoint, with full Laserfiche security enforcement.
Scan, process and open documents stored in Laserfiche directly from your SharePoint site.
View document images in Laserfiche Web Access with efficient page-by-page access. Open the Laserfiche scanning interface from within SharePoint.
Apply annotations to your imaged documents or export them as PDFs from Web Access.
Find Laserfiche content from the SharePoint search box, including the text surrounding matching words.
Laserfiche with SharePoint Structure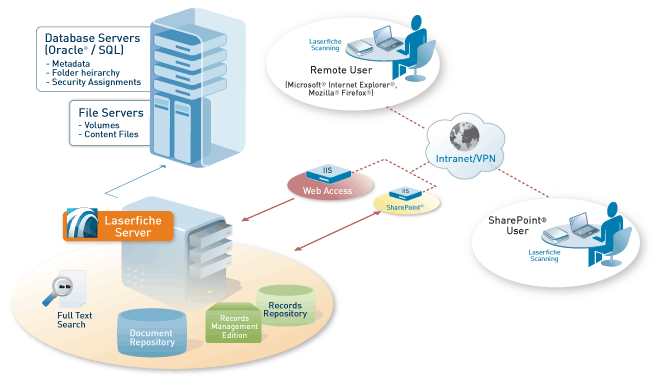 SharePoint Portal with Laserfiche Web Parts